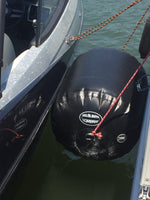 Hassle Free
We've all been there. It's a windy day and you're struggling to keep your bumpers in place to avoid hitting your buddies boat. With Big Bumper Company, you can let your worries sink to the bottom with our oversized, heavy duty (but light weight) bumpers. 
Testimonials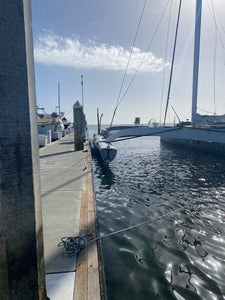 "Best Protection for our Boat"
"Perfect timing. We had a "bomb cyclone" come through and we had three foot swell at the dock. The old regular fenders failed immediately while we were arriving and inflating our big bumpers. As soon as they were in, all was well and the boat pitched against them all night in a 35knt breeze with 55knt gusts. The pictures show us this morning sitting nicely with them as the next wave of the storm is closing in."